Are you ready for it? The Whidbey Island Fair is July 28-31. Something to look forward to. The Fair can conjure memories of aromas from food trucks and smells from livestock, the sounds of kids on rides and music on stages, the feel of summer heat or summer gloom (depending on the year). But the Whidbey Island Fair isn't the only choice. Just like most summers there are festivals, fairs, tours, basically celebrations that concentrate more on islanders than on celebrities. The season has already begun. Here are a few choices for the next few weeks.
(Apologies to everyone that isn't on the list. One good place to start is WhidbeyCamanoIsland.com .)
Island Shakespeare Festival
From July 15-Sept 11 Island Shakespeare Festival has been and will be performing a little bit of love, a little bit of Titus, and a little bit of Cyrano (Love's Labours Lost, Titus Andronicus, and Cyrano de Bergerac – which isn't Shakespeare, but that's okay.)
Whidbey Island Guitar Festival
Whidbey Island Center for the Arts (WICA) is hosting the Whidbey Island Guitar Festival July 22-24. Three days of "Celebrating the Many Voices of the Guitar!". At a guess it will be more about quality than about volume. There may be less of a need for earplugs than at some concerts. WIGF @ WICA?
Whidbey Island Fair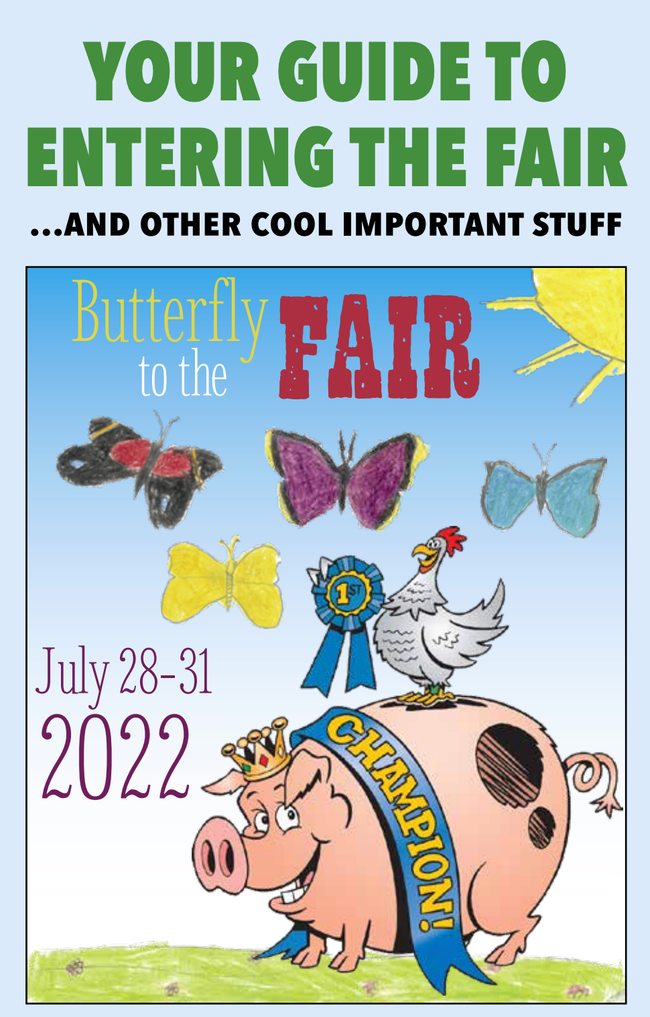 From July 28 to July 31 the people at Whidbey Island Fair are encouraging folks to "Butterfly to the Fair", though fluttering by is probably acceptable, too. It is the inspiration for this post, as well as slot on personal calendars every year. Folks in 4-H know that there's a lot before and after those dates. A busy place that seems to get good weather – usually.
Whidbey Island Music Festival
Another one that stretches itself out over a few weeks is the Whidbey Island Music Festival, also at WICA. They start July 23rd and have events through August 14. Expect a bit more concert hall than barnyard. An opportunity for some to dress up?
Coupeville Arts & Crafts Festival
For two days, August 13 & 14, downtown Coupeville becomes a festival town for the Coupeville Arts & Crafts Festival. (Actually, Coupeville has so many festivals they could probably put up a permanent sign just saying Festival, and then filling in the blanks.) Booths, music, food, drink, and generally hanging out in Coupeville.
Summer Open Studio Tour
Want to see more of an artist's work than they can lug to a festival? Pity the sculptors. The Open Studio Tour is an opportunity to see where artists create their art, and an inspiration for some of them to clean up the place. The Tour has been held for many years, but now gets the added emphasis that comes with Whidbey Island being officially recognized as the home of at least on Creative District, and probably more – hopefully.)
And then there's DjangoFest, Oak Harbor Music, and, and, and that's why there will be more blog posts. Hmm. Maybe the island needs a supply of "Whidbey is a Festive place" t-shirts and bumper stickers. If only there was an artist around when you need one…