Ready to see people again, maybe even without masks, maybe even touch them? Gasp! Ah, the benefits of life on an island (and so many people being vaccinated.) One sign of summer is the list of music and dance events. There may be no data on this but, about a hundred years ago there wasn't much else to do because there wasn't much electricity or even roads. But, communities could build dance halls. The dancing continues, but now with more energy than before. Get ready to dance or at least tap your feet in several outdoor events.
Bayview Street Dances
Thanks to Goosefoot, a community organization (for details check out their web site) there are several dances coming up. Wednesday nights are the time to dance, which conveniently means locals who work the tourism industry on the weekends get a night to play. Just show up, but maybe bring some cash for food or drinks from the onsite restaurants, and for the band, of course.
Whidbey Island Fair
The Fair, the Fair, the Whidbey Island Fair. It is much more than dancing, but it's also big enough that there are events through the main four days. Dance, eat, maybe visit the beer or wine garden and take a break by wandering through the stalls, exhibits, and maybe watch some of the 4-H competitions. And then, of course, there are the rides. But that's a digression, something fairs are good at.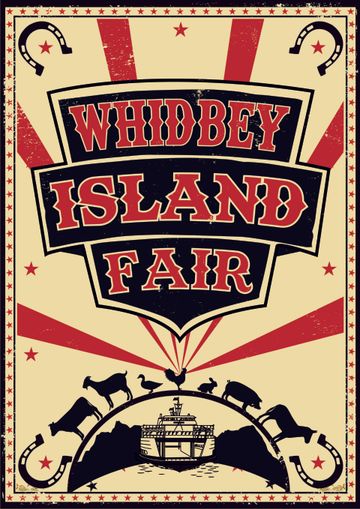 Oak Harbor Music Festival
Close out the summer with an event that's hosted the largest stage and light shows as Oak Harbor's Pioneer Way is closed, and also busier than any cars or trucks ever can. The Oak Harbor Music Festival means lots of people, more restaurants and bars, and a sweet setting near the bay, as well as the local parks for a quieter retreat.
And of course there are more. Various parks host events. Wineries and event centers fill out the calendar. Check with your favorite. There's no central authority or repository, but there is a Facebook group called WhidbeyDancers (no space) that collects much of what's happening. And then, and then, weather permitting stroll by outdoor bands at coffee shops or in-town parks for impromptu opportunities to dance down the sidewalk. And then, and then, and then there's the Langley Street Dance (we hope), and the Third of July, and the Fourth of July, and…
This list of dances is incomplete, but earlier is better, especially as so many look for fun signs that we can get together again and smile. See you on the dance floor (or the parking lot, or the sidewalk, or the street, or the lawn, or…) Want a better list? Add it to WhidbeyDancers, or maybe make up your own to share. It's all a dance, anyway.